Craftsmanship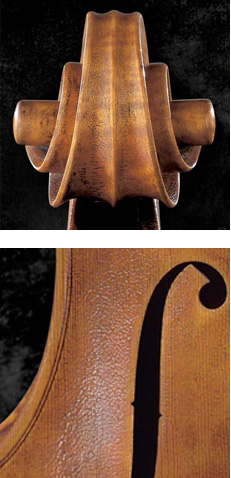 Our priorities are unusual single-piece work, decorated instruments and copies of the old masters. During the last years we improved our varnishing techniques more and more, so now we can give a different appearance to every instrument we make: From the classical fullcoat lacquer to the look of the 18th century's instruments. So you can save 200 years waiting period.

We optimize sound and handling of every single instrument before it leaves the workshop. Individual adjustments of strings, neck or bridge are done at the player's own request.

We attach great importance to model variety, wood selection, inlays and varnishing so that every instrument is a single-part production.

Besides our masterpieces we offer old instruments from Germany, Bohemia, France and Saxony restored in our workshop.